check_circle
Mark as learned
chat_bubble_outline
0
Comment
auto_stories
Bi-column layout
Removing axis in Matplotlib
tocTable of Contents
expand_more
mode_heat
Master the mathematics behind data science with 100+ top-tier guides
Start your free 7-days trial now!
To completely remove an axis in Matplotlib, set plt.axis("off") like so:
plt.
figure
(
figsize=
(
3
,
2
.
5
))
This gives the following: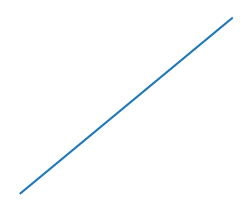 Notice how all the axis labels are removed as well, leaving just the curve.

Did you find this page useful?
Ask a question or leave a feedback...
Enjoy our search
Hit
/
to insta-search docs and recipes!