check_circle
Mark as learned
Inverting y-axis in Matplotlib
tocTable of Contents
expand_more
map
Check out the interactive map of data science
To invert the y-axis in Matplotlib use the invert_yaxis() method:
The output is as follows: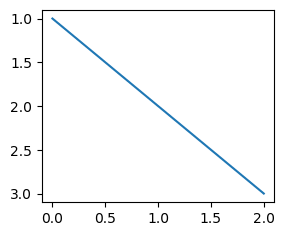 Notice how the y-axis is inverted; the upper bound is at the bottom, while the lower bound is at the top.

Did you find this page useful?
Ask a question or leave a feedback...
Enjoy our search
Hit
/
to insta-search docs and recipes!