Removing column name label from pie charts in Matplotlib
tocTable of Contents
expand_more
mode_heat
Master the mathematics behind data science with 100+ top-tier guides
Start your free 7-days trial now!
To remove the column name label from pie charts in Matplotlib we can set the y-axis label to not be visible.
Example
Consider the following DataFrame:
To plot column A from the above DataFrame as a pie chart:
This produces the following: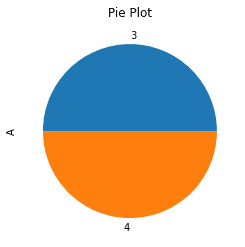 Notice how by default the column name label A appears as the y-axis label.
To not display the y-axis label:
This produces the desired result without the column name y-axis label: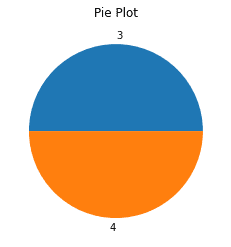 Did you find this page useful?
Ask a question or leave a feedback...
Enjoy our search
Hit
/
to insta-search docs and recipes!