1. Vectors
2. Matrices
3. Linear equations
4. Matrix determinant
5. Vector space
6. Special matrices
7. Eigenvalues and Eigenvectors
8. Orthogonality
9. Matrix decomposition
check_circle
Mark as learned
Creating a Google Cloud Platform project
tocTable of Contents
expand_more
map
Check out the interactive map of data science
To create a new Google Cloud Project, log in to Google Cloud Consoleopen_in_new and then click on the project in the header:

Click on NEW PROJECT:

Fill in the required forms and once you've created a project, you should see your project details on the GCP console: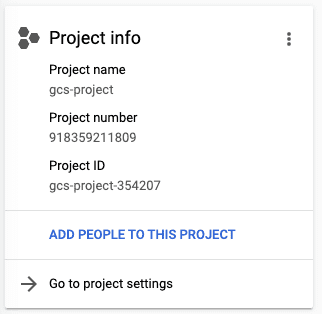 Did you find this page useful?
Ask a question or leave a feedback...
Enjoy our search
Hit
/
to insta-search docs and recipes!